Kimmy's K-9 & Feline
Pet Sitting
Fully Insured
First Aid/CPR Certified
Crystal Lake, IL 60014
Call Us (847) 401-5476
Daily/Weekly Walks
Drop In Visits
Vacation Care & Special Occasion Care
Pet Sitting at Your Home or Mine
Yard Clean Up
Pet Taxi
Same-Day Service
Give us a call for more details or with any questions
847-401-5476
Cancellation/Terms
You may cancel services at any time. Full services will be charged if less than24-hours' notice is given. Same day service will have an additional charge.
"Until one has loved an animal, a part of one's soul remains unawakened." ―Anatole France
Some images of our family.
Hi, my name is Kim Sanchez. I live in Crystal Lake with my husband, 2 daughters (18 & 12) and 2 pups! Marrli (left) is our 8 year old rescue that we adopted as a puppy and Charles (right) is our 1 year old gifted puppy! We have lived in Crystal Lake for 10+ years. What a great community to raise our family. I have grown up with dogs my whole life and BIG dogs at that! As a child I wanted to be a vet. My first job was in a vet's office at the age of 16. I worked with the animals after surgery to make sure they were comfortable and well taken care of, along with multiple other tasks. I have worked in the medical field for the past 15 years and as much as I loved the work at times it was heart breaking. I have been pet sitting for the past 10 years and decided why not take this hobby and turn it into my profession? I love animals and their genuine friendship. All they want is to love and be loved! My primary and most important mission however, is providing love and comfort to your pet and peace of mind to you while you are away. I love them, when you can't.
Call me today to schedule a free meet & greet 847-401-5476.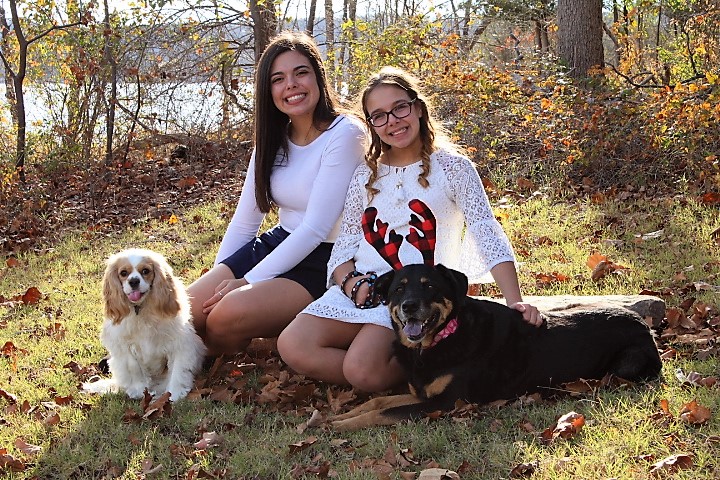 Let's get started.
Call us at 847-401-5476 or email us @ kimmysk99@gmail.com
Happy "Tails"
Here are some customer testimonials we have received. Care to share? We welcome your feedback, message us down below!
Doreen B.
April 2017
I couldn't recommend Kim highly enough! She has a love and passion for pets that is heartwarming to witness. There is no other person or place I would want my two dogs while we are away. They suffer from separation anxiety and when returning home after having them in her care, they are behaved, calm, and no messes is the house:) They just love her!!!!! Give her a try and you'll see for yourself!
Janet S.
March 2017
I have known Kim for quite a few years and her love of all animals was apparent from the start. She has cared for my dog, Gus in her home and he got along beautifully with her family and dog Marrli. In fact, I don't think he missed us much at all! If you are in need of someone to watch your fur babies know that they will be well taken care of and loved!
Gregory P.
March 2017
For years Kim has cared for our pets, from exercising them to pet sitting them any time we were going out of town whether it was a 2 day golf get away ( FROM THE KIDS ) or a week or longer to go chase fish in Canada or Texas, Kim was always our " GO TO PET SITTER " !!!!!!! As a teen she worked at a local animal hospital caring for animals both before & after surgery and in all areas of boarding. As a teen she started to pet sit rather than baby sit ( CAN'T BLAME HER ) & she found her calling & passion in life. I do not & will not recommend someone in any profession unless they are someone that I can & do fully trust & feel that I can walk away from & not have to worry about what is going on & what the end result is going to be. If you want peace of mind while you are away from your pet give her a try as they say, try it you will like it, I say, " TRY HER YOU WILL LIKE HER " !!!!!!!
Care to share? Write us a love note ;)